Standard Shipping Policy

LigthtingShowplace.com has tried to make its shipping and handling prices and policies as fair as possible, so you benefit from our competitive pricing, plus the convenience of delivery to your door.
Choose from three shipping options:
Standard Shipping
Two Day Shipping
One Day Shipping
If you ordered two or more items, you may receive them in multiple boxes on different days, due to varying availability and shipping locations. We don't charge extra shipping for split shipments.
Because One Day and Two Day Shipping services often involve air transport, some items cannot be shipped via these options. Items containing hazardous or regulated materials or some very large or heavy items must instead be shipped via freight carrier.
We do our best to ensure that shipping is correctly calculated before you purchase. However, at times it may not be possible to do so accurately. We reserve the right to notify you after you've purchased an item of any additional shipping or handling charges necessary to deliver your order. If notified of any additional charges, you have the right to modify or cancel your order for a full refund.
Estimated Shipment Times
If your order is received before 12 P.M. Pacific Time, you can expect items specifically marked as IN STOCK on the product page to ship as follows:

Lighting: usually ships within 3 business days.
Hardware (door knobs, door levers, hinges, cabinet pulls, etc.): usually ships within 3 business days.
During holidays, any orders received will not be processed until the next business day. Items not specifically marked as IN STOCK are either out of stock or located in a warehouse that doesn't provide a live inventory feed. If your order is time sensitive, please contact us to see if your products will ship in a suitable time frame.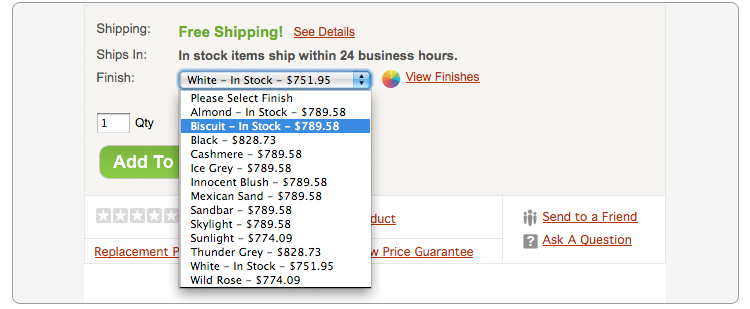 Where can I have my order shipped?
We ship anywhere within the continental United States, Alaska, Hawaii, and Canada. If you have an APO/FPO/DPO* address, call us at (800) 470-1505 to place and order and obtain a custom shipping quote. We're currently unable to ship outside the United States and Canada.
We are unable to ship to a United States territory directly. Please use a freight forwarder if that is the product's end destination.
* Please note that anything marked Freight (LTL) cannot be shipped to an APO/FPO/DPO address since LTL carriers cannot deliver to these addresses and the items are too large to be shipped via USPS/MPS.
Shipping & Order Confirmations
Shortly after placing your order, you'll receive an email confirming that we've received your order. You'll receive a second email when your order has shipped. (You'll receive more than one shipment confirmation email if your order is fulfilled in multiple shipments). Please save these email invoices for your records.
Shipping Rates
LightingShowPlace.com offers free shipping on all orders over $49.00 delivered by Standard Ground or orders over $499.00 delivered by Curb Side Delivery (LTL), to the 48 contiguous states*. Free shipping offer does not apply to Alaska, Hawaii, or any international destination.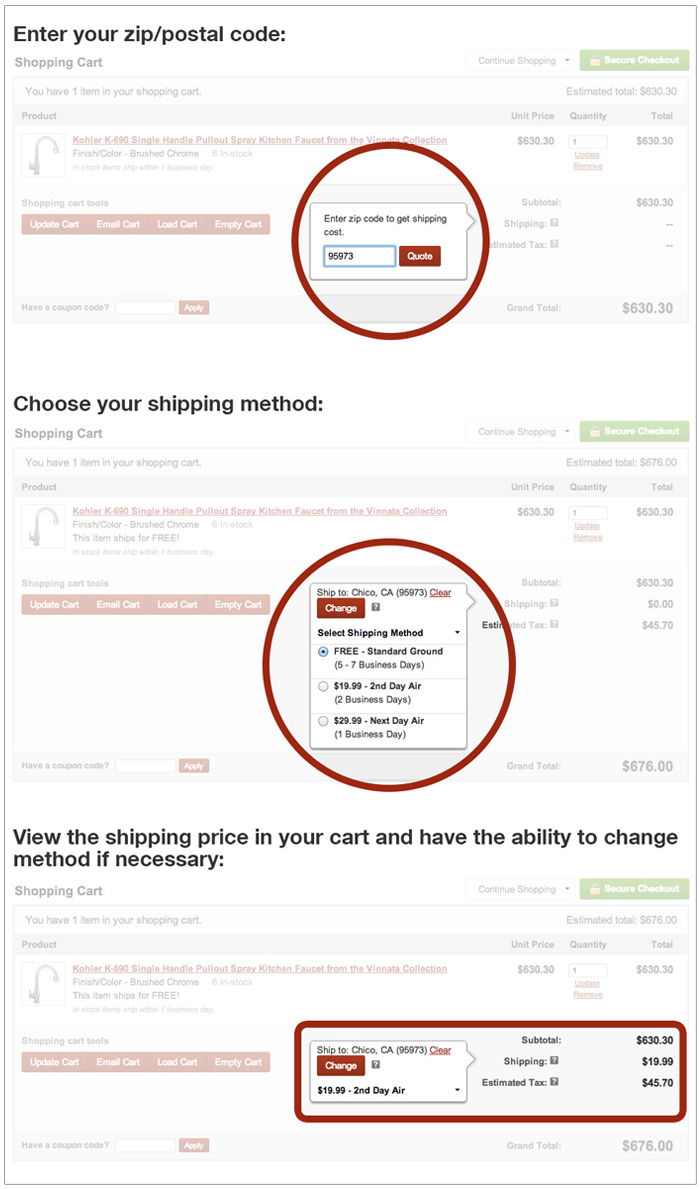 *Free Shipping offer is for a limited time and subject to change.
Shipping Backorders
We proudly boast excellent fill rates, but occasionally we must backorder or source inventory from multiple warehouses. This means that different parts of your order can come from various locations around the country.
If you order more than one item, we'll make every effort to send available items together. In the event only some of the items in your order are available at a single location, we reserve the right to ship you multiple packages from multiple warehouses. If we elect to break your order into multiple packages, you will NOT incur any additional freight charges.
In the unlikely event we are unable to ship your order complete, we reserve the right to ship the stock we have and backorder the items which we were unable to ship. You will be notified via email of the estimated delivery date for your backordered items. You will NOT be charged any additional freight charges for items that are backordered.
Canadian Shipments
All shipments to Canada are first sent to our consolidation center in order to generate all documents required by customs. All orders will then ship complete from the consolidation center to the customer. For all Canadian shipments, please add 5-7 days to the normal United States shipment times. In addition:
Charges will include all applicable taxes and duties, and no COD fees will be charged at the time of delivery
We are currently only offering standard ground and LTL service to Canada
If you wish to cancel any shipment, you can do so up until the time it's left our drop ship vendor. Once the items are en route to our consolidation center, it then becomes a return.
All charges and credits are done in US dollars, LightingShowPlace.com is not responsible for changes in exchange rates or any fees you incur from your bank for currency exchange.
By ordering goods from LightingShowPlace.com, you hereby authorize LightingShowPlace.com's licensed Canadian customs broker chosen by LightingShowPlace.com to act as your agent, and to transact business with the CBSA (Canada Border Services Agency) to clear your merchandise, account for duties and taxes, to return merchandise through LightingShowPlace.com's Licensed Canadian Customs Broker, and prepare and submit refund claims on your behalf for any merchandise that you return. You understand that the CBSA will send any refund of duties and taxes that were paid on the returned merchandise to the broker, and that you will obtain the refund directly from LightingShowPlace.com. In this connection, you also authorize the customs broker to endorse any refund cheque issued by the CBSA in your name, so that LightingShowPlace.com can be reimbursed.